Speakers agree on autonomy for L.G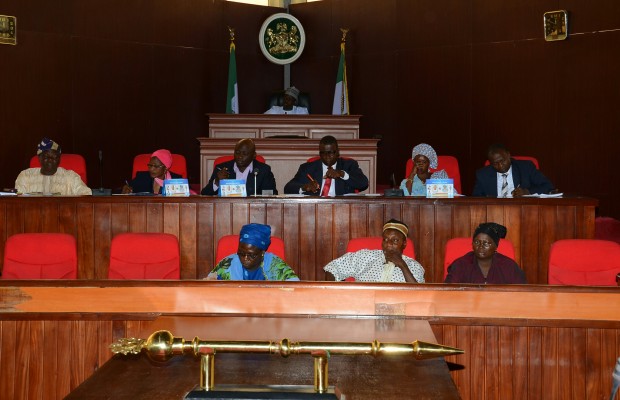 Speakers of the state houses of assembly across the federation have agreed to grant autonomy to the national union of local government employees in Nigeria.
---
This is coming as result of a protest by the national union of local employees in Kwara state to the state house of assembly demanding for political, financial and administrative autonomy. The Kwara state local government employees who started the demonstration from their secretariat in Sango area of Ilorin metropolis marched to the state house of assembly at Asadam road carrying placards with various inscriptions and chanting solidarity songs, called for the scrap of the joint allocation account, autonomy to local government councils, among others.
The house leader of the Kwara state house of assembly, Hassan Oyeleke who represented the speaker Ali Ahmad said the legislators have resolved to grant autonomy to the local government councils.
The deputy state president com Ibikunle Olutade explains benefits that will occur if local government is given autonomy
As the local government staff across the state continue their demands for autonomy from the grips of the state, it is expected that relevant measures would be followed for thir demands to be met.