Commission calls for eradication of illiteracy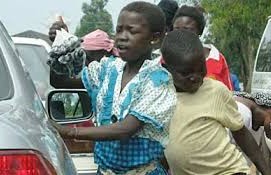 National Commission for Mass Literacy has called for the collaboration with state agencies to eradicate illiteracy in Nigeria.
---
Mrs Imelda Inyang, the Zonal Coordinator, of the commission, made the call during her visit to Edo state government House, Benin. Mrs Inyang representing her Director –General, said the collaboration with the relevant government agencies and support would help meet the vision and mission of the commission of eradicating illiteracy particularly in rural communities. She said since the establishment of the commission in 1990, effort has been geared towards national development through acquisition of skill, adult education for those Nigerians who didn't have the privilege of going through formal education to become self-reliant.
Edo state deputy governor, Philip Shaibu, who received members of the zonal commission in his office, said the state government is willing to partner with the commission to ensure that 8 out of 10 persons is literate.
The state deputy governor, who commended the commissions in its effort, said that it is the policy of the government to ensure that everyone is not only educated but also skilled.
The commission also called for support in the areas of facilitating and provision of materials and infrastructures to achieve this mission.