SON sets to certify some artisans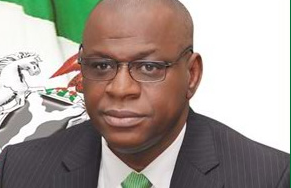 Director General of Standard Organization of Nigeria, Osita Anthony Aboloma has said that the Organization is committed towards ensuring improved quality of products and services offered by practitioners in Nigeria.
---
Aboloma made this known at the 2017 Africa Day of Standardization held in Abuja, themed: Role of standardization in facilitating human rights with particular focus on the rights of women.
The DG also assured Nigerians that SON will continue in its mandate of improving quality of all products and services said that it's the fundamental human rights of Nigerians to access good food, quality clothes and shelter as well as high quality services at all levels.
However, Aboloma called on Nigerians to be quality vibrant by notifying SON of presence of any substandard product found in the market.
The 2017 Africa Day of Standardization focused on the rights of all women and women in trade.
The event set's to enlighten policy makers on the importance of gender equality for the development of women.
Representative of United Nations Industrial Development Organization UNIDO Professor Abimbola Uzomah on her part said that UNIDO shall continue to partner with standard organization of Nigeria and Africa in its mandate of creating gender free environment for developing women entrepreneurs.