Smugglers ambush Ogun customs comptroller, 8 others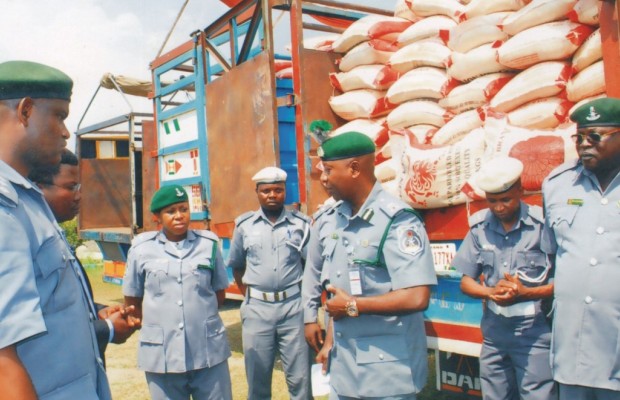 It appears that the pressure exerted by officers of the Nigeria Customs service, Ogun State Command on smugglers is unbearable to the smugglers.
---
They have resorted to attacks on operational vehicles of the customs just to scare them away from the road but the customs personnel remain resolute.
Speaking about the attack on his convoy by hoodlums suspected to be agents of smugglers, the Comptroller of Customs in Ogun State, Sani Madugu said the attackers took advantage of a traffic jam at Ijako area of the road to attack his convoy.
The comptroller said the incident will not discourage the customs command in the state from going after smugglers, adding that such attacks show that the agency is working and doing well.
He added that within a week, his men seized one thousand bags of rice and 200 jerry cans of vegetable oil, as well as some exotic cars illegally brought into the country.
He vowed to continue to block loopholes and ensure that smugglers have no access to transport their goods into the country.