Senate says investigative panel on Abbo in order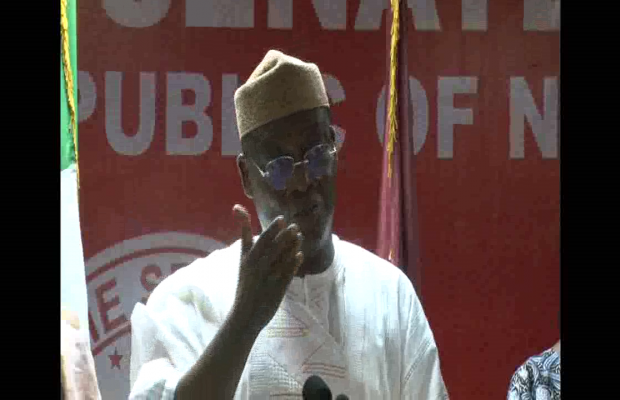 The Nigerian Senate says it is not wrong to have set up an ad-hoc committee to investigate the incident of assault involving a serving senator, Elisha Abbo despite the matter being heard in court.
---
The Senate, through its Chairman, Ad-hoc Committee on Media and Publicity, Senator Adedayo Adeyeye made this known while addressing Senate Correspondents on the ongoing committee hearing to get to the root of the incident which the senator was caught on CCTV assaulting a lady at an adult shop.

Adeyeye said the action of the Senate in having an internal investigation is not sub-judice in any way.