Senate orders police to dismantle road blocks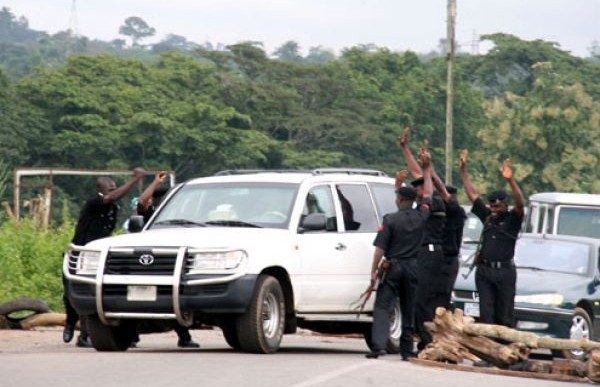 The Nigerian Senate has mandated the Nigerian Police and Army to dismantle the many roadblocks in the southeastern part of the country.
---
This is due to the disruption they constitute to transportation and the economy in the area.
The resolution of the Senate follows a motion by Mao Ohuabunwa who says the over 50 roadblocks and checkpoints manned by a combined team of police and the army is obstructive to the free movement of goods and services.
The Senator says the roadblocks in the Southeast are taking a negative tole.
In seconding the motion, Senator Victor Umeh echoes the thoughts of Senator Ohuabunwa, lamenting the effects the checkpoints have on transportation and the economy
In addition to the resolution on the dismantling of the roadblocks in the southeast, the Senate also charged the Army and Police to effectively balance the nation's security and economic interest particularly in areas where there are no notable security concerns.
Reports by Godfrey Obemeata