Revenue service seals mortgage bank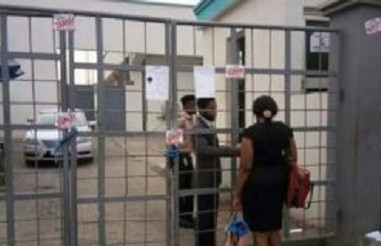 The Kwara state internal revenue service while carrying out the court order, maintains that no institution will be spared in its efforts to collect what is due to the government.
---
The state's internal revenue service recently made the disclosure as the state governor, Abdulfatah Ahmed urges for the payment of tax for the rapid development of the state.
Officials of Kwara state internal revenue board arrived the premises of federal mortgage bank at Asa-Dam road in Ilorin, the state capital, to seal off the bank over non-payment of over fourteen million naira withholding tax of its staff.
The issue of the payment which has been lingering for five years with several meetings between the two bodies could not be settled amicably until the court's intervention.
Head of enforcement also said, the agency is not after the closure of any entity  but they preferred amicable settlement because they are still a partner in progress
Meanwhile, the Kwara state governor, Abdulfatah Ahmed has charged Nigerians to cultivate the habit of tax payment for government to improve on infrastructural development and to enable the growth of the economy.
Report by Lukuman Abiodun