Police parade notorious kidnappers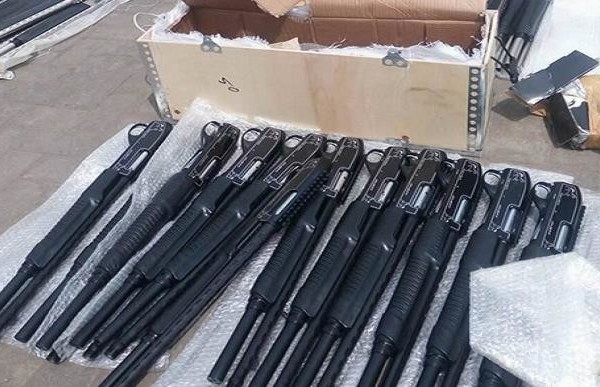 The Nigerian Police has paraded 18 vicious and notorious kidnappers, armed robbers and car snatching syndicates terrorizing Kaduna, Niger and Katsina states.
---
Force Public Relations Officer, Jimoh Moshood who paraded the suspects said some of them are responsible for recent mishaps in Cross-river, Kaduna, Katsina and other states contiguous to Kaduna State.
He frowned at the high rate of kidnaps, armed robbery and criminal conspiracy of hoodlums terrorizing innocent road users and travellers along highways in various states across the country. 
He also revealed that the Nigerian government has recruited 10,000 police personnel and additional 6,000 in training so as to get enough hands to rid the country of criminals.
Moshood said a total of 93 suspects were arrested in connection with multiple killings and wanton destruction of private and public properties worth millions of naira in Kaduna State. 
He said 43 suspects are currently being prosecuted while 50 suspects in police custody are under investigation adding that all suspects will be arraigned in court on completion of investigations.
The police image maker also said that normalcy has been restored in Kaduna state and that the force will continue to sustain it so as to ensure that permanent peace is restored.
He, however, urged FCT residents and other states affected by the El-zazaky movement crisis, to go about their businesses as the force he said will dealt with the group according to the law. 
Reports by Nnabuchi Nnabuchi