Pandemonium as drivers protest in Ado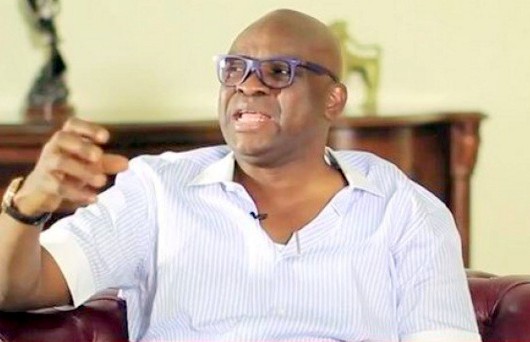 Commuters were stranded in Ado Ekiti on Monday as members of the National Union of Road Transport Workers and Road Transport Employers Association of Nigeria protested the arrest and detention of one of them who was allegedly detained on the orders of the state governor Peter Ayodele Fayose.
---
The driver was arrested last week for the intention of hitting the governor with his bus.
The bus has since been impounded by the state government.
The hope of the union members was dashed when a High Court sitting in Ado Ekiti ordered him remanded untill november 7, 2017.
The union members mounted bornefire on the popular Ado-Ikere road with passers by forced to raise their hands.
in a chat with Galaxy news correspondent, members of the union urged the state governor to immediately release their member.
They assured residents of the state that peace will prevail.
Reports by Adeola Aderibigbe