Oyetola assures welfare of workers, retirees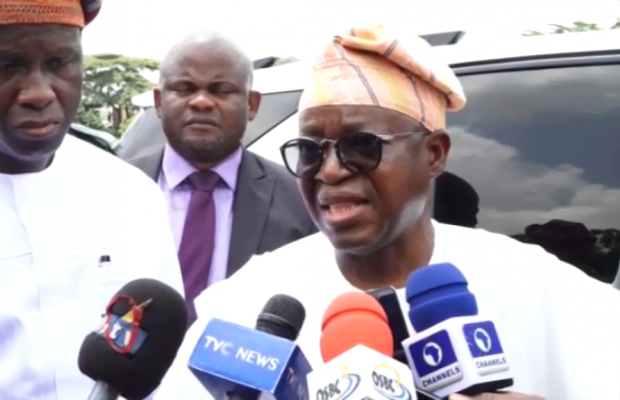 Governor Gboyega Oyetola has reiterated that his administration is committed to improving internally generated revenue which will facilitate payment of backlog of arrears and regular payments of entitlements of active and retired civil servants in the state.
---
The governor said this in Osogbo while returning from a visit to his hometown in Iragbiji, Boripe Local government area to celebrate his victory at the Supreme Court
The governor who was escorted by members of the associations of motorcyclists and tricycle riders from Iragbiji were received amidst cheers and jeers by the residents of the state. Speaking with journalists, governor Oyetola admonished the people of the state to support the government by being diligent and committed to payment of taxes and other fares to boost the internationally generated revenue of Osun state
State coordinator, Okada, and Tricycle Association, Amzat Sholanke said the victory of Oyetola at the Supreme Court is a vindication to the efforts of residents, especially his members during the electioneering process.
Amzat Sholanke, however, assured the governor that his members have resolved to support the government through regular payment of dues and taxes.