Osinbajo warns against hate speeches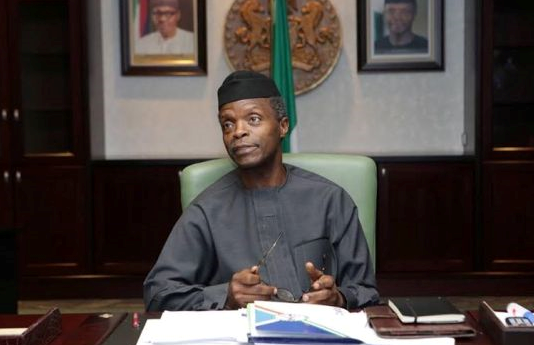 Acting president of Nigeria, Yemi Osinbajo has issued a striking warning against the use of hate speeches in some parts of the country.
---
 Osinbajo maintained that religious or ethnic affiliations should not be an impediment to the progress and unity of the country.
The acting president affirmed this at a national seminar titled "unity in diversity," held on Wednesday, August 2, at the National Institute of security studies in the Federal Capital Territary (FCT), Abuja.
The seminar was part of the government's efforts to ensure Nigeria's unity  which has been confronted and threatened by various groups across the country.
The Acting president saw the seminar as another chance to extend his call on Nigerians to shun hate speeches capable of destabilising existing peaceful co-existence within the country.
Following the clamour for restructuring and outright session,resource control amongst others, former head of state, General Yakubu Gowon and some traditional rulers have urged agitators to follow the path of reason and dialogue in channelling their agitation, as no nation, they said, survives multiple civil wars.
Meanwhile, the quest for peace and unity according to some, can not be achieved if security agencies are not up to the task.
However, the Directorate of state service, is not leaving any stone unturned in the provision of intelligence for the unity of the country.

Reports by Nnabuchi Nnabuchi