FG takes another move against hate speeches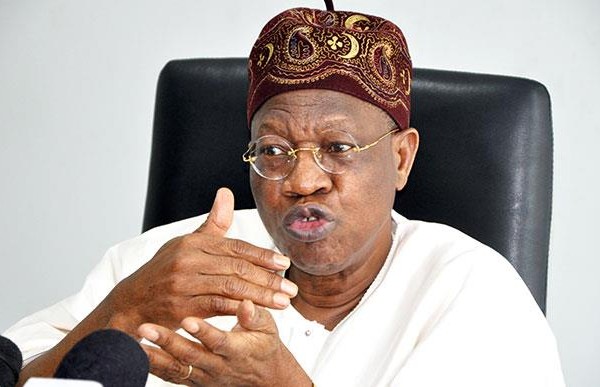 The federal government has again, taken another move to stop the promotion of hate speeches in Nigeria.
---
Minister of information and culture, Lai Mohammed, called on the National Broadcasting Commission (NBC) to sanction any radio and television station guilty of promoting hate speeches in the country.
Mohammed made the call at the 25th anniversary and annual lecture of the NBC, held in Abuja on Thursday, April 24.
The minister described hate speeches as divisive, saying it detrimental to the unity of Nigeria.

Lai Mohammed frowned at the alarming rate at which hate speeches had increased on radio and television stations, calling on media practitioners to stop programs that encourage it.

In a similar vein, the Sultan of Sokoto, Abubakar Sa'ad who was a special guest at the event, lamented the employment of hate speeches by political parties, particularly those who lost election calling on politicians to eschew the practice if there must be peace in the country.
The sultan also advised guest in both radio and television stations to be careful with their utterances on live programmes as their utterances many have negative impact on listeners and viewers.
NBC director general Is'haq Modibo Kawu, assured  audience at the event that the commission will continue to do all it can to ensure that sanity is achieved in the broadcast industry.

The theme of  the annual lecture is; On cosmopolitanism: ''Nigeria ethnic politics and the communication of hate''.