Osinbajo demands reforms from ministers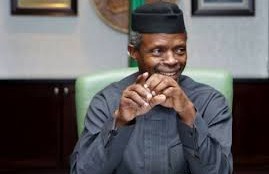 Acting president of Nigeria, Yemi Osinbajo says that the prosperity of African continent lies in human resources.
---
The Acting President, Professor Osinbajo said this during the opening ceremony of Extraordinary Session of Council of Ministers of African Petroleum Producers Organisation, in Abuja. He said the region need to reduce its dependency on oil.
Professor Osinbajo advised ministers of African Petroleum Producers organisation (APPO) to ensure reforms that will bring about growth and development of the region.
Earlier, the Minister of State for Petroleum Resources, Ibe Kachikwu said that oil would become a scarce commodity in the next 20 to 40-years as oil producing countries have about 30-year life span.
He said that efforts were being made to achieve cleaner source of energy, assuring that Nigeria would support the organisation with strong leadership role.
On his part, the Executive Secretary of African Petroleum Producers Organisation (APOO), Mahaman Gaya, said that Africa is suffering from energy poverty in spite of abundance of energy resources.
He said that there is a need to solve the energy deficit in the region, given the importance of energy to economic development.
It is important to state that Over the last three years oil producing countries have witnessed drop in oil price and in turn affected their economies and currencies.