Oshiomole to end godfatherism in Nigeria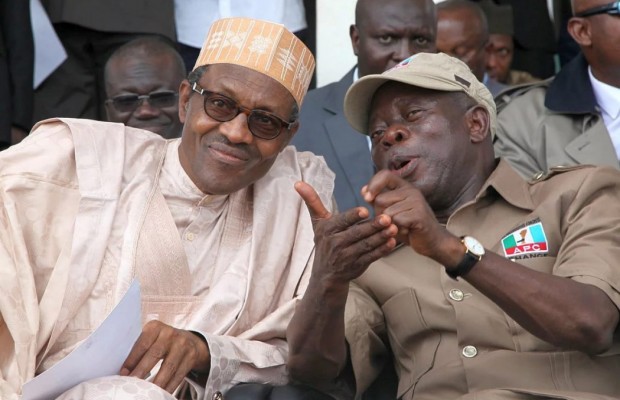 The national chairman of the All Progressive Congress (APC), Adams Oshiomole says he is working hard to end the issue of godfatherism in the Nigeria's political space.
---
Comrade oshiomole made the declaration while  responding to allegations of complacency levelled against him by the governor of imo state, Rochas Okorocha.
Addressing journalists in Abuja, Friday, the APC chairman,chided Chief Okorocha's insinuation that about five million APC members were leaving the party saying such was not possible since the entire number of the party's membership is below a million.
He said everything that happened in Imo and Ogun state primeries were just to end the era where only one person will sit and nominate candidates for the party.
The former governor of Edo state said governor Okorocha was planning to create a political dynasty in Imo state against the wish of the party members there.
He said APC national working committee will not allow such to happen.
On the Supreme Court verdict on the party's primarires in Rivers State, the chairman said the party will abide by the court's decision.
Report by Nnabuchi Nnabuchi