Female students seek justice for Ochanya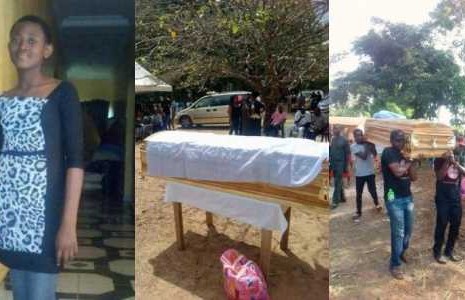 Following the ugly incident of rape case in Benue state that led to the death of thirteen years old Ochanyen, female students group in Imo state, southeast Nigeria lead by Comerade Ebere Nwokeji have taken to the streets of Owerri the state capital in protest.
---
They demand that justice be done on the matter.
According to the protesters who front placards with various inscriptions, said; "rape on the minor is dehumanising and should not be given space to thrive our society."
They maintained that there are lots of victims of the nefarious act out there that have died in silent and the case of the Ochayen if follow to a logical conclusion and culprit punished appropriately will serve as deterrent to those intending perpetrators of such cruel acts against minors.
The group protest all the way from the Imo State University premises touched the government house and the judiciary complex where they got supports of government officials and legal practitioners who promised to work with them to ensure that late Ochanyen gets justice.
Also speaking, one of the protesters expressed satisfaction on response they got on account of their demands, they however expressed optimism that soonest, the full arm of the law will catch up with the doers of such evil.
Report by Ajibade Awofeso