Labour unions insist on nation-wide strike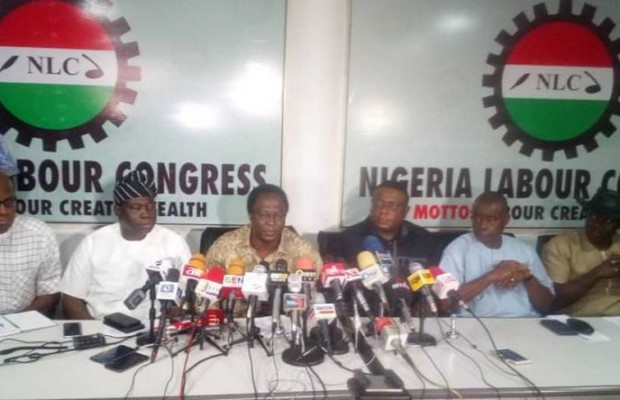 The Organised Labour has insisted on embarking on a nationwide strike over the non-implementation of N30, 000 as the new National Minimum Wage, in spite of the National Industrial Court ruling in Abuja.
---
It would be recalled recalled that the National Industrial Court of Nigeria (NICN) in Abuja on Friday restrained the organised labour from proceeding on nationwide strike while the nationwide strike by organised labour is scheduled to commence on Nov. 6.

The Chairman of the Trade Union Congress (TUC) in Oyo State, Comrade Olusola Ogundiran accused the government of insensitivity, adding that the government had on several occasion disobeyed court orders on matters relating to workers welfare.

He maintained that there is no going back on the nationwide strike as workers and other stakeholders have been well mobilized for the action which will paralyze socio-economic activities within the period.

The organised labour has reiterated its position that any figure below N30, 000 would not be acceptable to labour.