One feared dead as bridge collapse in Ado-Ekiti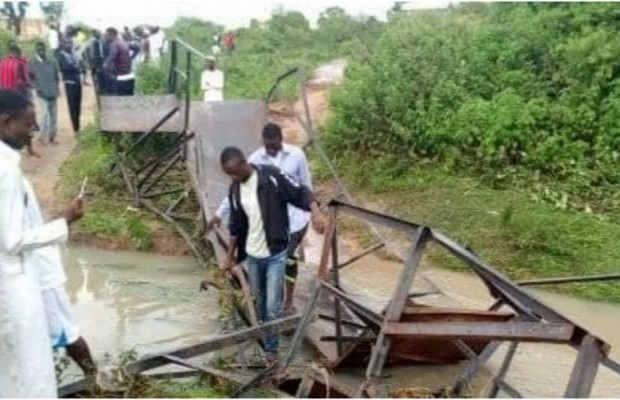 One person was reportedly killed on Monday evening after a flooded Ureje bridge along Ado-Federal Polytechnic, Ado Ekiti, Ekiti State capital collapsed.
---
Four persons were said to have drowned in the bridge already overflown by water and three of them were said to have been rescued by a Hausa man.
Two higher institutions of learning namely Federal polytechnic, Ado Ekiti and Afe Babalola University have been cut off from the state capital due to the collapse of Ureje Bridge in Ado Ekiti.
The bridge became flooded after a torrential downpour that began around 7:30 pm and lasted till 9 pm on Monday Evening.
The collapse of the bridge had hindered pedestrian and vehicular movements in the area.
Other residents of the area bemoaned the inability of the federal government to repair the bridge despite repeated calls and protests.
They also call for immediate reconstruction of the collapsed bridge.
Ekiti state deputy governor, Bisi Egbeyemi who was on an inspection of the collapsed bridge promised the state government will begin palliative repairs immediately while waiting for the federal government to do construct the Ado Ekiti- Ikare Akoko road.
The collapsed bridge also link major towns and communities in Ekiti state including Ijan, Aisegba Ijesa ISU and Ikole Ekiti among others.