Oil and gas summit begins in Abuja for 2019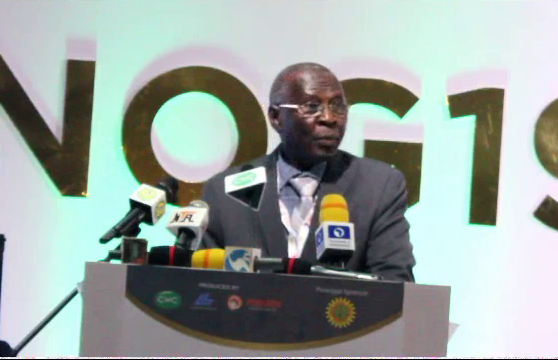 The 2019 oil and gas sector summit has begun in Abuja with stakeholders gathering to prefer the solution to the challenges of the sector.
---
The summit is coming in the wake of the government's plans to boost production and grow the economy through private sector participation.
Outgoing group managing director of the Nigerian national petroleum corporation, Maikanti Baru who declared the summit open pushed for more Gas Utilization and advocated an end to flaring which he said is no longer in vogue the world over.
Doctor Baru lamented that Nigeria which is the ninth largest gas producer in the world with over two hundred and one trillion cubic feet, cannot utilize a greater percentage its production calling on stakeholders to make more investment in the gas sector to discourage flaring and attract more revenue to the federal government.
Representatives of the private sector at the event sort for more government-stakeholder collaboration to boost investment in the oil and gas sector.
They identified oil theft, lack of access to funding, delay in ministerial consent during business and absolute recognition of international oil companies as reasons for limited participation calling for indigenous companies' engagement to make the sector more competitive.
In the final analysis, stakeholders agreed that the sector will see more development when refineries in the country function to capacity and when identified challenges are resolved.
The four-day summit will end on Thursday.