Ogun flood: Amosun seeks FG's intervention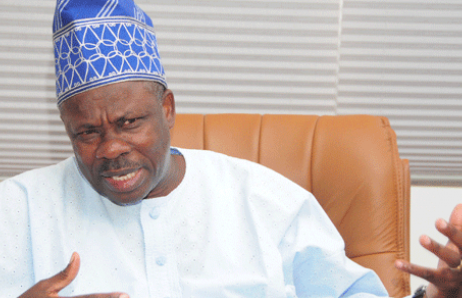 Ogun state governor,  Senator Ibikunle Amosun is appealing to the Federal government to come to its rescue in addressing the flood that has left no fewer than 11 persons dead.
---
 Amosun also called for the support of residents of the state on the need to dispose refuse decently.
The governor made the appeal when he embarked on an on-the-spot assessment to some of the affected areas in the state.
While assuring some of the affected victims of prompt relieve,  the governor said he is saddened by the incident that has led to the loss of some people. 
He added that some of the infrastructural projects put in place by the state government had helped in ensuring the incident did not get worse.
He said the disaster is beyond the state and that is why the state government is seeking the Federal government's intervention.
 The flooding in which no fewer than 11 persons reportedly lost their lives while property and other valuables worth millions of naira were destroyed occurred during a downpour in Abeokuta, the Ogun State capital.
Abeokuta residents are still counting their losses over the havoc wreaked by the flood. The rain only lasted less than 3 hours yet the damages left those affected shattered. 
Ijaiye, Kuto, Lafenwa, Oke Lantoro, Sapon, Amolaso, Kobiti and Ilawo among areas mostly affected. 
The incident did not spare several state monuments; bridges, roads as well as public and private structures were submerged. 
Vehicles were also said to have been swept away, as two major rivers within the metropolis overflow their banks, emptied their contents into some parts of the city.
The state government has, however, assured prompt relief to victims. 
 It's expected that the government had learnt huge lessons and would challenge residents to improve on waste management habits while its embark on dredging of river canals as a way of quick palliative.
Reports by John Felix