Ogun Extends Lockdown by One Week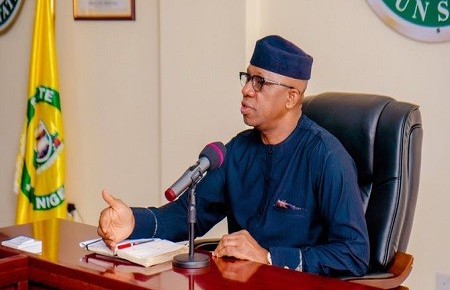 Ogun State governor, Dapo Abiodun, has announced the extension of the modified lockdown in the state for one week.
Abiodun made this announcement while briefing journalists on the fight against the spread of the COVID-19 pandemic in the state.
He said the extension became imperative in the face of rising cases of the virus in Ogun.
Abiodun, who faulted people's failure to adhere strictly to the safety guidelines and procedures, said the usual windows of relaxation will continue to be available on Monday, Wednesday and Friday, from 7 a.m to 5 p.m.
He reiterated that the daily curfew and ban on non-essential of interstate travel as directed by Mr President still stood while wearing face masks in public places remained mandatory.
He noted that the enforcement will continue to be strengthened with the full weight of the law meted out to violators.
Abiodun added that other physical distancing measures as announced by the government would remain in force.
While disclosing that the COVID-19 Enforcement Task Force has been expanded to the three senatorial districts and 20 local government areas to strengthen enforcement across the state, Abiodun, declared that his administration would not hesitate to take more stringent measures if the people continue to show disregard for the precautionary measures to ensure the virus is defeated.