OAU female graduate breaks 28 years record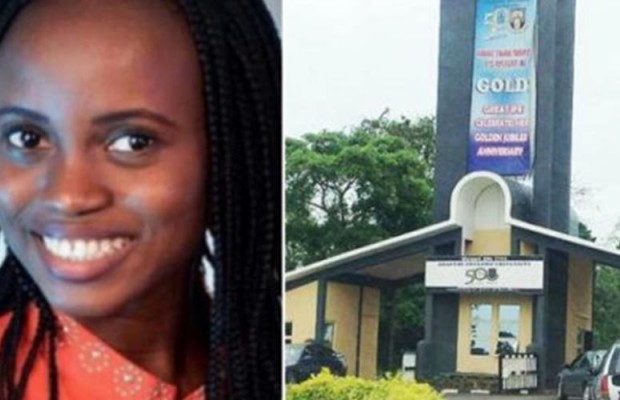 A 28-year-old Aarinola Olaiya has become the first person to graduate with distinction in Surgery from Obafemi Awolowo University (OAU) since 1989.
---
Aarinola, happens to be graduating with 12 distinctions as she emergs the 2017 overall best student from the medical school of the university.
The outstanding student broke a 28 years old record at the University at Ile-Ife, Osun state.
Aarinola said she can't I really explain her success story because she is just like every other student but she only decided to be focused.
"What I can say is that the grace of God has been at work from my first day in the university. Apart from that, I am a focused person. I always like to have a goal in mind and I make sure that I focus on that goal without giving room to distractions.
I think this is what happened. Right from the day I was admitted into the university, I made sure that I remained focused in my studies. On her daily routine as an undergraduate, she said: "Every day, I would wake up, have my bath and attend lectures.
I usually go to the classroom in the morning. Sometimes, I would attend a lecture at 8am till about 4pm. Then I would return to my hostel to have some rest and attend to other things or proceed on call. Sometimes I would stay on call till the following day. Basically my daily routine was like that," she expalined.
While speaking on her relationship status, she said: "Yes. I have a boyfriend, but I never allowed him to come between me and my studies.
He does not live in Ile-Ife. So he visits me in school sometimes. Most of the time, we communicate to each other via the telephone."