FG, states and LGs shares N558B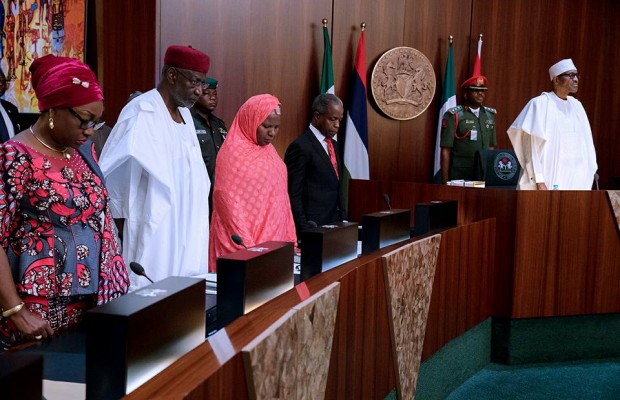 The Federation Accounts Allocation Committee (FAA) has distributed a total  of 558.082 billion Naira  as allocation to the three tiers of government for the month of September 2017. 
---
A breakdown of the total amount after Tuesday's FAAC meeting in  Abuja, shows that the federal government got a of 198.058 representing  52.68 percent, State government got 100.456 representing 26.72 percent while the local government got a whopping total of 77.447 representing 20.60 percent of the total amount shared.
Accountant general of the federation, ahmded Idris who represented the minister of finance kemi adeosun, gave the breakdown.
Idris said the gross statutory revenue of 423.961 billion received for the month was lower than the previous month by 127.023 billion Naira.
He said that the balance in the Excess Crude Account as at 21st of October 2017 stood at 2.309 billion dollars.
The Accountant General added that the gross revenue available from the Value Added Tax (VAT) was 83.315 billion Naira as against 86.712 billion distributed in the preceding month meaning a decrease of 3.397 billion Naira. 
In a remark, chairman of the commissioners' of finance forum, Mahmud Yunusa said states are working hard to ensure that they generate more revenue for state development.
This he said is achieveable through effective cost  management and less borrowing.
The committee will discuss other developmental issues when it reconvenes next month.