105 girls released so far- FG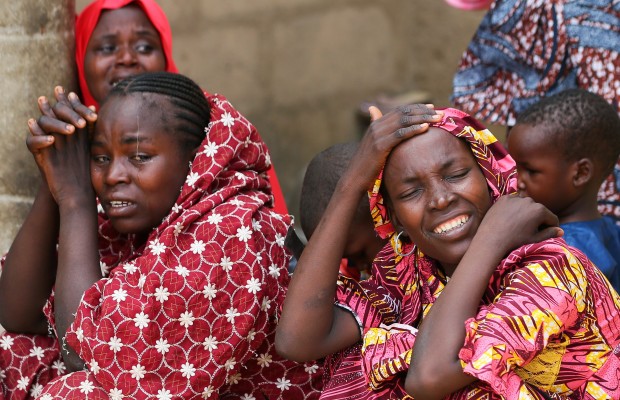 Federal government has confirmed that 105 girls have been released so far and documentation is ongoing.
Boko Haram insurgents returned the schoolgirls abducted from Government Girls Science Technical College in Dapchi town, Yobe state.
This came barely some few months that the school girls were abducted by the members of the Boko Haram in Yobe state. 
Amharic M-grah, a Dapchi resident whose daughters were among the 110 abducted students, said that his children were brought back on Wednesdaymorning.
"The report is true. I have seen my two daughters who were kidnapped last month," he said.
Another resident said there is confusion in the town as many people are running in different directions out of fear after the terrorists early morning visit.
Boko Haram just returned the kidnapped girls this morning. They brought them back in the same set of vehicles which they used in conveying them last month," the resident said.
"People are scared because they do not know what the insurgents are up to."
Reports by Hebron Giwa
A source said five of the girls died in captivity but this information could not be immediately verified.
It was also not clear if all the 110 kidnapped girls were returned.
Mansur Dan Ali, minister of defence, said the girls would soon be reunited with their parents.