Nnamdi Kanu wrong on elections - Stakeholders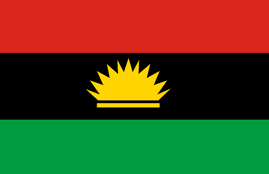 Following the recent disturbance and the campaign of anti election in Anambra state by some pro-biafra agitators, individuals and groups have continued to bare their feelings on the development.
---
While some sees the act as the end product of the statement made by the leaders of the indigenous people of Biafra IPOB Nnamdi Kanu, others are of the view that it is the collective views of the Igbos.
Speaking to GALAXY TV NEWS in Onitsha the commercial hub of southeast, the board chairman of the inter society, civil liberties and rule of law said the call on Nnamdi Kanu asking Igbos to boycott  the forth coming elections is baseless and empty.
Also in their separate remarks a legal practitioner barrister Akirika and chairman hope democratic party HDP engineer Sam Oregbulam faulted the call.
They urged every right thinking Igbo sons and daughters to discard the comment, and avail them safe to participate actively.
Meanwhile the police and other sister agencies are at alert, they promised to provide adequate security for the conduct of the election.