Biafra: Kanu's meeting with EU proof proscription of IPOB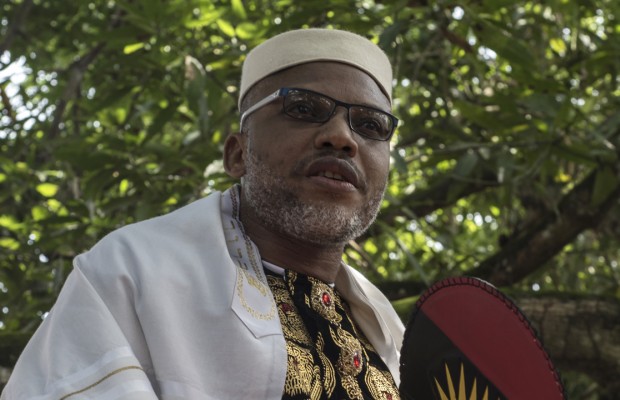 The Indigenous People of Biafra IPOB says the session by Nnamdi Kanu, the leader of the movement at the European Union Parliament is a key indication that the proscription order by the Nigerian government is not in line with the wishes of the international community.
---
In a chat with Galaxy's Godfrey Eshiemoghie in Abuja, IPOB lawyer, Ifeanyi Ejofor, said the session with the EU parliament is a significant headway in their quest towards the actualization of the dream of Biafra.
The lawyer said one of the key subjects that formed Mr Kanu's submission at the meeting is on the need to check gross abuse of the fundamental rights of citizens by state actors in Nigeria.
Mr Ejiofor said one of the requests tabled by the IPOB leader before the EU parliament is for the abrogation of the 1999 Constitution which he noted fails to give equal playing field to all sections of the country.
Nnamdi Kanu is also scheduled to on Tuesday lead a delegation to the UN office in Geneva Switzerland for another round of high-level consultative meeting in IPOB's quest for self-determination.