NASU to protest on Monday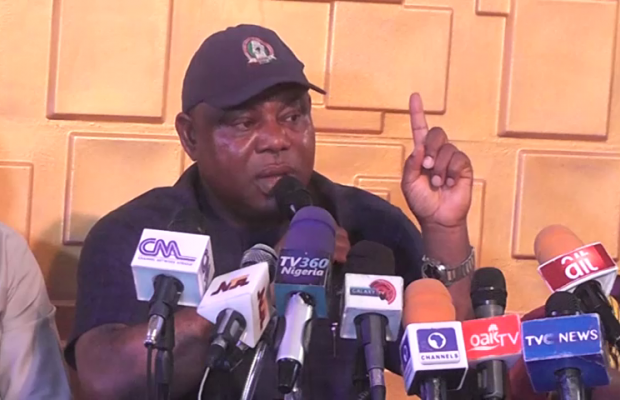 Non-academic staff of Nigerian universities will on Monday begin a three-day nationwide protest as a notice of their intention to go on an indefinite strike over the failure of the federal government to implement its agreement with them.
---
According to the chairman of the Joint Action Committee of the unions, Samson Ugwoke, the protest will precede the resumption of a planned strike.
Speaking after meeting with members in Abuja on  Friday, Samson Ugwoke said they are demanding 30 million naira from the Federal government as part of the earned allowance of the non teaching staff between 2009 to 2016.
Ugwoke added that the joint union is asking federal government to audit the universities account with specific focus on earned allowances that have been paid to universities.
He also harped on the  need to fine-tune the national university pension company (nupenco), a newly registered pension manager for the Union, a programme he said that is against unions ethics.
The chairman the briefing was mobilize his  members  for the planned protest on the fifteenth of July, just to send a notice of strike to the Federal government.