Minority lawmakers pass vote of confidence on Gbajabiamila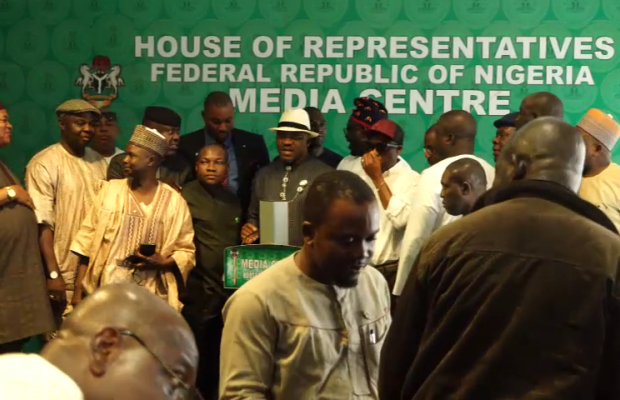 Minority political parties in the House of Representatives have called on the Peoples Democratic Party National Working Committee, to reverse its decision-suspending factional Minority Leader, Hon. Ndudi Elumelu.
---
Elumelu, alongside other PDP chieftains were on Friday suspended by the party for going against the party's endorsement of Hon. Kingsley Chinda  from Rivers for the position of Minority Leader in the House.
Addressing journalists in Abuja, Monday, spokesman of the minority parties, Hon. Lego Idagbo, revealed that Elumelu's emergence was in line with Order 7 Rule 8 of the House Standing Rules.
The caucus therefore passed a vote of confidence on the Minority Leader, Tony Elumelu and Speaker of the House of Representatives, Femi Gbajabiamila.
The  Minority party lawmakers also denied allegations, that they were induced with a bribe of N1 million each before electing Elumelu.