Lawan inaugurates standing committees, tasks them on work ahead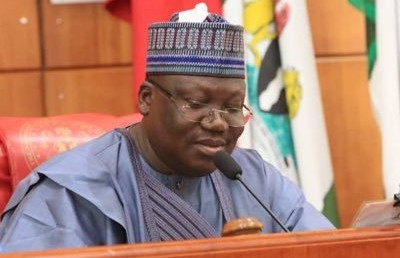 Nigeria's Senate President Ahmad Lawan has tasked the 69 Standing Committees to get to work immediately to ensure the timely completion of the consideration of the 2020 Appropriation Bill to ensure its passage before December.
---
Senate Lawan made the call Wednesday in his speech prior to the inauguration of the Committees during plenary.
Galaxy's Godfrey Eshiemoghie reports that the Senate President said though the budget from the President is still being awaited, it was imperative that the Committees be prepared for the extent of work ahead.
Senator Lawan said the Committee on Petroleum should be set to spearhead reforms in the sector while noting that those on the Military and the likes should be up and running in their quest to address the worsening spate of insecurity in the country.