Kidnappers abduct woman with baby in Eruwa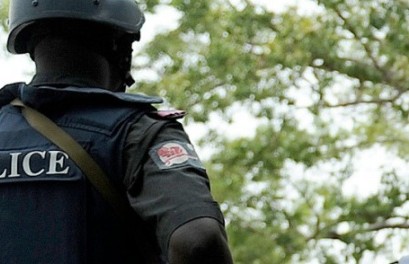 Residents of Eruwa are currently living in palpable fears as kidnappers on Monday abducted a popular provision trader in the town simply identified as Folake, with her three months old baby on her return from Temidire market.
---
The incident occurred around 5:30-6:00 pm on Monday in the city.
The woman was notable for selling goods on market days across various markets in the neighborhood and had just resumed business operation a few weeks ago after her childbirth.
According to an eyewitness account, the abductors stopped the bus driven by the woman and ordered her down from the bus with her three months old baby, and bolted through the nearby bush to evade being traced by other passengers in the vehicle.
There are no traces of identifying the abductors, as some of the passengers on the bus with the victims have refused to disclose the identity of the abductors or say anything about their look.
One of the residents who spoke with our correspondent on condition of anonymity said the whole town is now living in fears, as the abductors seem to be working with some natives.
Recall that a caterer was adopted in the town last week and was released after the payment of N2million by her abductors who were identified to be Fulani.