Kano court voids Emirs' appointment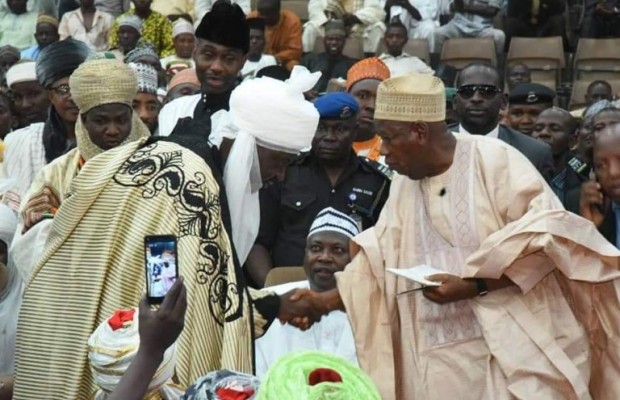 A Kano State high court Wednesday declared the appointment and the installation of four new emirs by the Kano State government as null and void.
---
It ordered a return to status quo pending the hearing of the suit against the appointment of the emirs.
The emirs were installed by the Governor Umaru Ganduje at the weekend following the balkanization of the century-old emirate by the Kano state government that followed an unusually fast passage of a bill by the Kano State House of Assembly.
A court order barring the governor from appointing and installing new emirs was issued by a Kano State high court on Friday. But the state government claimed the order came after the persons appointed as emirs had accepted their appointments.
The governor is also facing another suit brought against him and state government by four kingmakers – Madakin Kano, District head of Dawakintofa, Yusuf Nabahani; Makaman Kano, District head of Wudil, Abdullahi Sarki-Ibrahim; Sarkin Dawaki Mai Tuta, District head of Gabasawa, Bello Abubakar and Sarkin Ban Kano, District head of Dambatta, Mukhtar Adnan