Imo Guber: Supreme Affirms Uzodinma, Dismiss Ihedioha's Application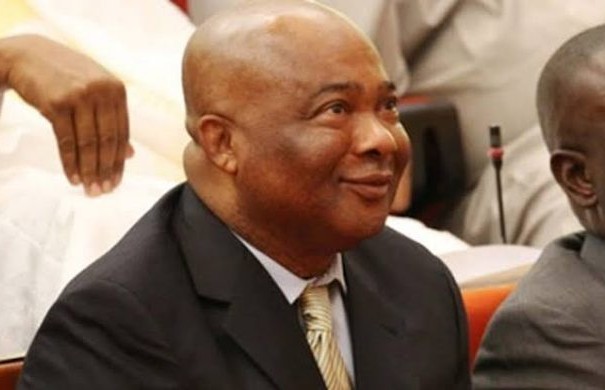 The Supreme Court has dismissed an application of PDP's Emeka Ihedioha seeking it overturned the 14 January decision nullifying his electoral victory in favor of his rival, Hope Uzodinma of the APC.
The seven-member apex court panel led by the Chief Justice of Nigeria, Tanko Mohammed, said the grounds for the application are...
In a dissenting ruling delivered by Justice Kayode Ariwoola, the court reiterated that the decision of the Supreme Court is final.
He said the Supreme lack the jurisdiction to seat on appeal in its own decision citing section 235 of the Supreme Court which underscores the finality of the decision of the Apex Court.
However, in a dissenting ruling, Justice Centus Nweze said the Apex Court has the power to overrule its own decision in the interest of justice.
He said the application by the PDP presented an opportunity for the Supreme Court to redeem its image after the controversial decision of 14 January which nullified the election of Emeka Ihedioha of the PDP.
He said the Apex Court erroneously declared Uzodinma winner of the governorship election, a decision he said will continue to haunt electoral jurisprudence in Nigeria.
Justice Nweze accused Uzodinma of misleading the court into declaring him the winner of the election, having doctored the results of the election at 388 polling units, which excluded votes scored by other political parties.
He described as unfortunate the eventual outcome of the election which had the final result exceed the total number of accredited voters by over 100 thousand.
Following the decision of the Apex Court, a cross-section of the legal counsels gave their thoughts.
Despite ruling in the favor of the APC, the Supreme Court ruled that all parties in the suit are to bear their own costs, a marked departure from the Bayelsa judgment