Immigration flags off e-registration in Rivers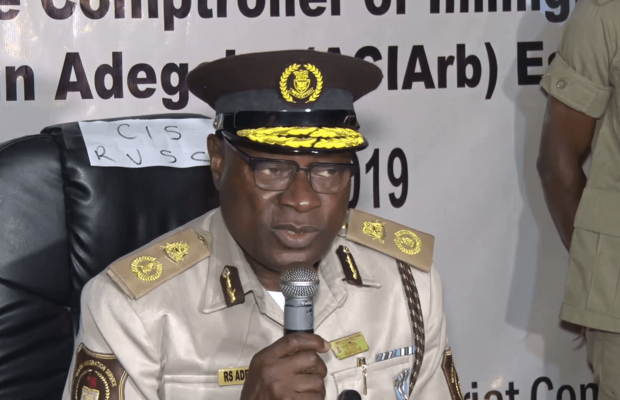 As part of efforts to check criminal elements in the country and the state, the Rivers state comptroller of immigration Rasheed  Adegoke has flagged off the e-registration exercise to take records of all migrants in the state, following the kick-off process of the national exercise by the President at the service headquarters in Abuja.
---
The exercise which includes documentation, bio-metrics and picture capture of immigrants, is expected to furnish the immigration with data of all immigrants.
Speaking at the flag-off, the comptroller said it will enhance the security architecture of the state and also crucial to internal security.
He stressed on the amnesty period of registration as a stakeholder explains the need for the exercise in the state.
The registration is compulsory for visitors staying more than 90 days in the country, which is in compliant with the immigration act of 2015.