FRSC Anambra marks safety week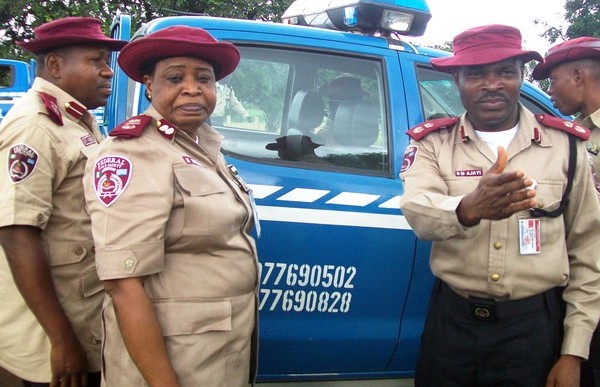 The Federal Road Safety Corp (FRSC), Anambra state sector command has rolled out chains of activities to mark the 2018 road safety week.
---
The weeklong event is celebrated annually is a moment where all stakeholders in the state come together to discuss safety business as it concerns major highways in the state.
It is geared at reawakening the people especially road users consciences towards safety measures on the high ways, discuss new road safety policies and way forward to avoid road crashes.
The event which was held in Awka the Anambra state capital was graced by dignitaries across the state, security chiefs including the NYSC corp members.
In her remark Professor Ngozi Ude said, it is very important to support the road safety corp because they remain the most significant agency that was established by the federal government to cushion the effect of road crashes and other ills associated to the usage of the road.
While giving his keynoted address the sector commander Mr 
Sunday
 Ajayi said that the annual event has provided means of improvement for FRSC in the state.
Ajayi said though more work is expected of them but that they can only be achieved with adequate support from members of the public, road users and the state government.
He said the state has only recorded 116 road crashes in the state with 47 death and 335 injured between the months of January to the month of August ,2018.
Said the state government has giving the federal road safety in the state all the signage required for them to carry out their duties as the corp remains one of the strongest Allie in making sure that the state remains the safest.
While thanking the state government for their support, called on commercial drivers to stop overloading as the side effect always affect the facilities provided by the state governments. he said people must be conscious of the period  we are in.
Report by Ajibade Awofeso