Four killed in multiple road accident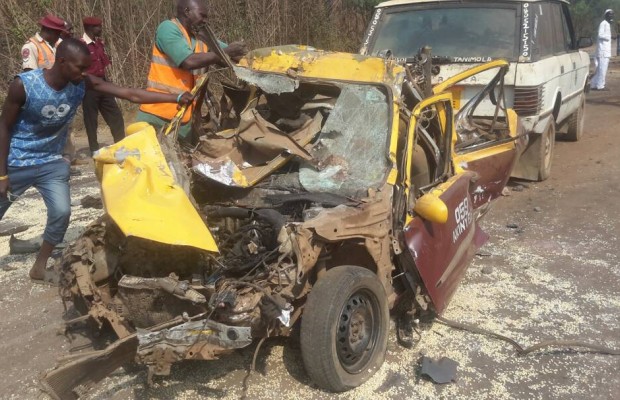 Four persons have been killed, while several others have sustained various degrees of injuries after a multiple road accident that occurred in Ibadan.
---
 The accident was caused by heavy fog on Monday morning, leaving scores stranded.

The accident which occurred at Aba-Odo junction on Oyo-Ibadan Expressway around 6:30am, involved seven vehicles, comprising four trucks,  one bus, one micra commercial cab and a private car.

A resident of the community, Seye Ayoade, who was at the scene of the crash said most of the vehicles involved in the accident had slow down due to heavy flod but  a truck which was on top speed and could not see the front very well rammed into the cars.

He added that the truck dragged the micra commercial cab for about 200 metres before it fell down; leading to the death of all passengers including an official of the Nigeria Security and Civil Defence Corp (NSCDC)
The cab driver escaped death, although, he sustained injury as a result of the crash.

The driver of the truck with  number late JIGAWA GML  85XX, died along with his motorboy while the truck had its head detached from it body and scrabled beyond repairs.

Confirming the incident, the Sector Commander of Federal Road Safety Corp (FRSC) in the state, Cecelia Alao, said the accident was caused as a result of heavy fog and over speeding.