Flood sacks homes, churches in Rivers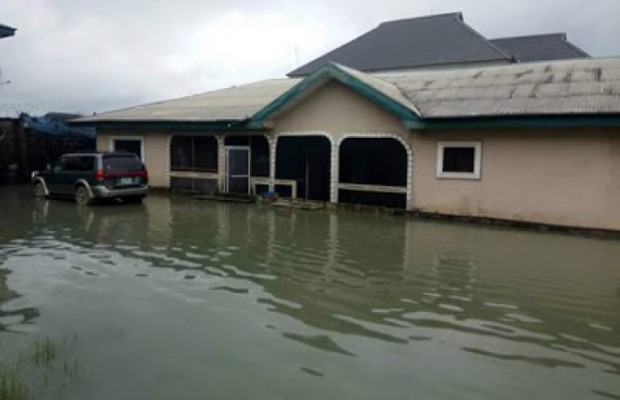 An overnight heavy downpour has led to the flooding of houses, schools and churches at Araya community in Ughelli North local government area of Delta state.
---
 The flood which led to residents vacating their homes as a result of the water level, led to the cancellation of church service except a flooded church believed to be the site where a miracle bible was said to have dropped from the sky decades ago.

Church members at the Bible site church did not allow the water level to stand as an impediment as they kept on singing and praying, until the guest pastor call for government intervention.
 
Speaking for the submerged community, the chairman calls for relief materials as residents have since vacated their homes.
 
Meanwhile, the flooded community which serves as an access road to Warri South local government, definitely needs urgent assistance by the Delta state government as the bible site is regarded as a tourist center.