AMAECHI'S PROBE: Wike Says Rivers People Will Decide Fate of Amaechi Next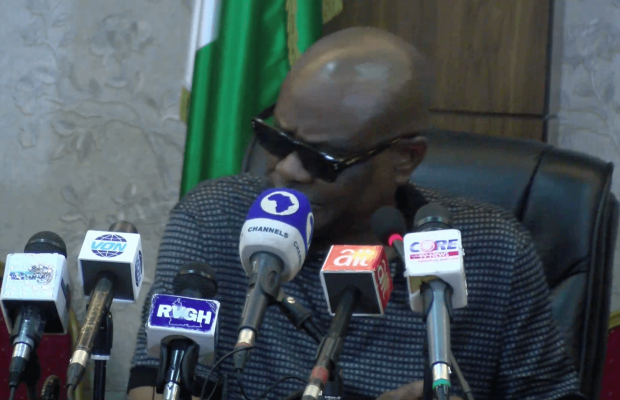 Rivers State Governor, Nyesom Wike has described Friday's Supreme Court judgment that orders Minister of Transport, Rotimi Amaechi to be subjected to a probe over alleged fraud to the tune of N96billion as a vindication of his position on the former Rivers State governor all along.

The governor made this submission while addressing the media at the Rivers State Governors Lodge in Abuja, this coming on the heels of the judgment. Wike said contrary to media reports, the Commission of Inquiry instituted to probe the matter has already completed its assignment, but what Amaechi is against is the report from the exercise.

The Rivers State governor said the next line of action, following the apex court's decision of Friday will be decided by the Rivers people.
Nyesom Wike said one of the alleged financial impropriety carried out by Rotimi Amaechi during his eight-year period as governor, was that he made a $50million dollar payment to a certain oil and gas company known as Sahara Energy. Amaechi is being investigated on the whereabouts of proceeds from the sale of key assets of the state.