Family Demand Justice Over Death of Kehinde Omotosho in Police Custody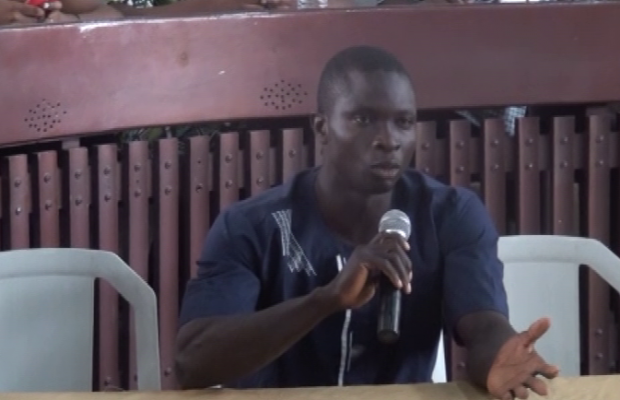 The Judicial Panel of inquiry sitting in Oyo state has summoned all the police officers involved in the petition filed by the family of late Kehinde Omotosho against the Criminal Investigation Department of Oyo state police command to appear before it.
This was made known at the proceeding for the hearing of the petition filed against the police by the family of the deceased.
Correspondent Kunle Ojo reports that one of the witnesses in the case Jelili Rasaq while speaking on what led to the death of his uncle Kehinde Omotosho, said he was arrested alongside late Kehinde Omotosho on Friday, 17th July 2020 at about 12:25 midnight in their house for an offence he said they did not know anything about.
Having taken them to the Criminal Investigation Department of the Oyo state police command Iyaganku Ibadan, he said they were locked up and on the third day the late Kehinde Omotosho developed stomach pain and died thereafter inside the cell.
In his own words, "I was with the deceased in the house when policemen forcefully entered our apartment. I was amazed when they entered as they pinned me to the door saying they were looking for a suspect called Kabiru which I told them there is no Kabiru in the house. In the process, I was hurt with the gun boot while the same treatment was melted to the deceased."
Another witness, who claimed to be a sister to the deceased said he was called on the phone that his brother died in police detention.
She said,  "I have been calling my brother for days after the incident but with no response. I was surprised when I called him again and another person who identified himself as a police officer picked the call. The person informed me that Kehinde has passed on."
In his response, counsel to the Oyo state police command Mathew Ojeah told the panel that the oral explanation of the witness was false and contradict the response filed against the petition.
He affirmed that the deceased died at the police hospital not inside the cell.
The panel, however, urged counsel to the police to provide all the police officers involved in the matter at the next date of adjournment.
The petition has been adjourned for further hearing to Thursday, April 29, 2021.