Ekiti: Leaders insist on zoning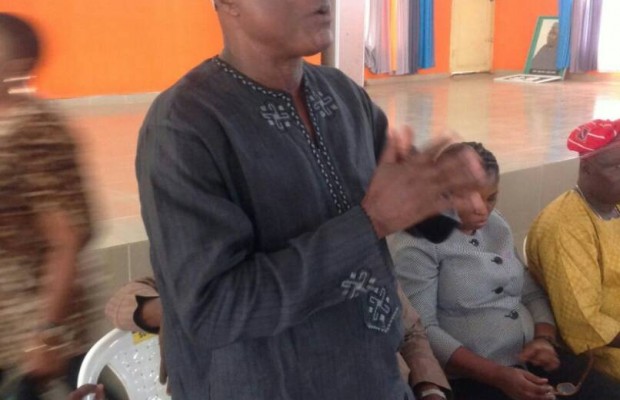 Leaders of the South senatorial district in Ekiti state has urged the leadership of All Progressives Congress (APC) grant the south senatorial  district the exclusive right to produce the next governor of the state as this will be fair to the district.
---
 The call was made at a media briefing organized by Ekiti South leaders in Ikere, Ekiti State.
The forum which was represented by its chairman, Chief Oluwole Ariyo, its Public Relations Officer (PRO), Barrister Wole Adebola and the Secretary, Chief Oloruntoba Ajayi made it clear that APC must abide with this recommendation on where the next governor should come from.
The Forum, through it spokesperson noted that the South senatorial Zone is yet to produce a governor in the past 21 years of it creation unlike its Central and North districts which will has been produce governors twice and thrice respectively.
He said: "Come October this year, Ekiti state will turn 21 years old.  The state is constitutionally divided into three senatorial districts: North, Central and South. The North and Central have produced governors two times; in quick succession, while the Central even currently enjoys the third time opportunity. The third district, Ekiti South Senatorial district,  in a Commonwealth, where we are all expected to be  equal partakers, with equal opportunities,  has not produced a governor in 21 years after the creation of Ekiti State,''
Backing up his claim with APC's constituition, Chief Ariyo said "the national working committee shall subject to the approval of National Executive Committee make rules and regulations for the nomination of candidates through primary election. All the regulations and guidelines shall take into considerations and uphold the principles of federal character, gender balance, geo political spread and rotation of offices to as much as possible ensure balance within the constituency covered.
''Article 20 section 5 of the constitution of the All Progressives Congress, APC, makes provision for rotation based on federal character, gender balance and political spread, saying the word 'zoning' does not needed to be mentioned in that constitution  as rotation and zoning  mean the same thing,"