Customs arrests officer for faking his rank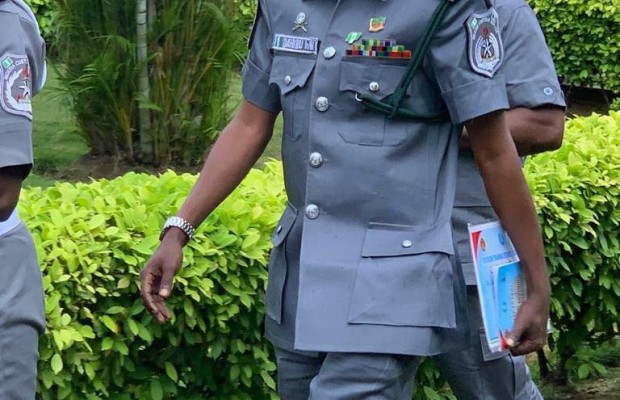 The Nigerian Customs has described the action of Assistant Superindent of Custom, Nura Dalhatu who declared himself as the comptroller general as a health matter.
---
Responding to enquiries from correspondent Nnabuchi okey Nnabuchi in abuja, Monday the public relations officer of customs Joseph Attrah said the young officer was seen at the customs headquaters ascribing to himself, the status of the comptroller general of custom saying he was just appointed by president Muhammadu Buhari.
Attah who spoke in a telephone interview said the young was not in that habit but and was suspected to have health issues before according himself the status of the chief executive of the customs.
He said asc, Nura Dalhatu  from katsina state was examined by medical practitioners who confirmed that he has health challenges.
The Junior officer Promoted himself to the Rank of CGC & Visited the comptroller General, Col.Hameed AlI,  in his office to take over as the new CGC as directed by the president accordingly to him.
Dalhatu has been taken to the hospital for further medical examination.