COVID-19: Oyo Govt Insists on 12 am to 4 am Curfew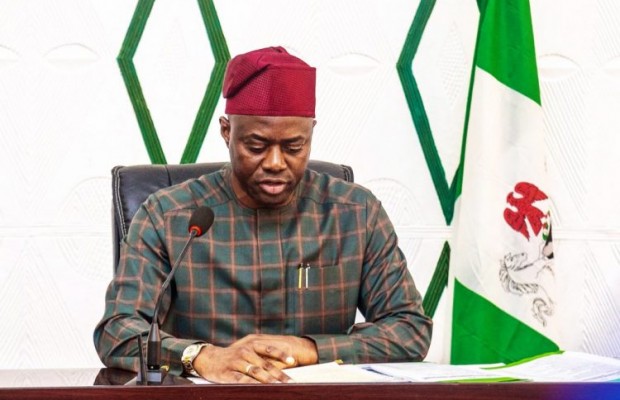 The Oyo State Government has admonished the Christian Association of Nigeria, CAN, Oyo State chapter to adhere strictly to the 12:00 AM to 4:00 AM curfew imposed by the federal government and conduct its cross-over services earlier, rather than the traditional midnight services on every 31st of December.
The technical team of the Oyo state Covid-19 task force gave the admonition on Tuesday while addressing newsmen on the outcome of a meeting held among the members of the Covid-19 task force at the state's Emergency Operation Center, 'Yemetu Ibadan.
Presenting the communique of the state's Covid-19 task force to the newsmen, the coordinator, Oyo State Isolation Centers, Professor Temitope Alonge, said the state government has banned street Carnivals in all the nooks and crannies of the state with immediate effect.
Correspondent Kunle Ojo reports that Alonge and the Commissioner for health in the state, Dr. Bashir Bello added that the existing Nationwide curfew from 12 midnight to 4:00 AM will be reinforced, and advised worship centres, night-clubs, bars, and lounges to adhere strictly to the restriction, while event centres are reminded of the existing advisory on the recommend occupancy for events not exceeding 50% of capacity.
Prof. Alonge and the head of Laboratories, Prof. David Olaleye who confirmed the second wave of the Covid-19 pandemic, called on the Oyo state citizens to go for the Covid-19 test at 30 collection sites located in the state in a bid contain and curb the spread of the virus as the country battles the second wave of the pandemic.
Also, a clinical epidemiologist working with the state's emergency operation centre, Dr. Akindele Adebiyi, explained that Oyo state has recorded 90 cases within two weeks and cautioned residents of the state not to exploit the benevolence of government as younger ones have started to lose their lives as a result of complications from the dreaded virus.