Court adjourns corruption suit against Oshiomhole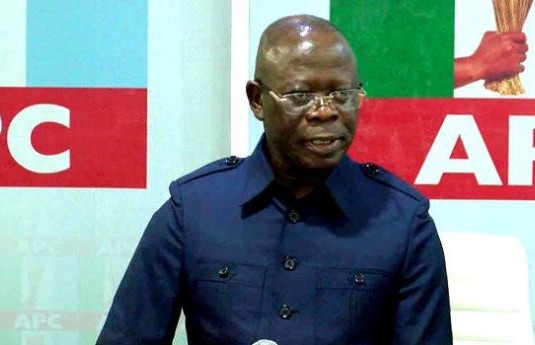 The Abuja Division of the Federal High Court has adjourned till November 19 hearing of the preliminary objection of a lawsuit by an Edo human rights activist praying the EFCC to investigate and prosecute the national chairman of the APC, Adams Oshiomhole over alleged corruption

---
The activist, Bishop Osadolor Ochei had approached the court for an order compelling the anti-graft body to investigate and prosecute Oshiomhole for allegedly syphoning funds belonging to Edo State when he was the state governor.
But Oshiomhole, in a notice of preliminary objection to the lawsuit asked the court to dismiss it for lacking in merit.
The APC national chairman in his notice of preliminary objection filed by his lawyer, Damian Dodo [SAN] maintained that the plaintiff lacked the locus standi to institute the legal action.
Reports by Godfrey Obemeata