Oyo Ex- Commissioner dares Makinde over planned probe of Ajimobi administration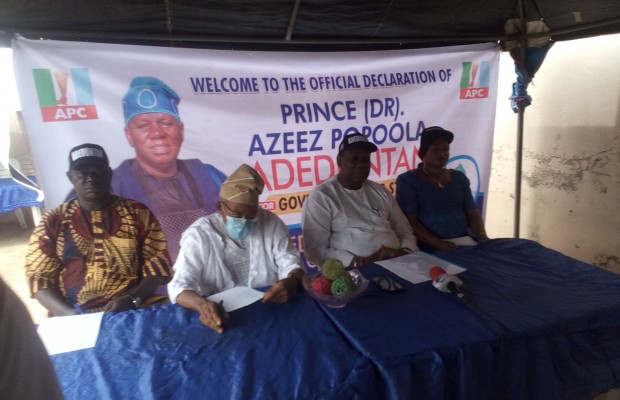 Former Commissioner for Health in Oyo State, Dr Azeez Adeduntan has declared that the All Progressive Congress in the state welcomed the planned probe of the Late Abiola Ajimobi's administration.
Recall that Governor Seyi Makinde has indicated the intention of his administration to recover all looted funds in the state under whatever guise.
Correspondent Kunle Ojo reports that Adeduntan, an International cardio-vascular surgeon while addressing Journalists in Ibadan on his intention to contest the Governorship seat next year said, the last administration has no skeleton in its cupboard.
He noted that the immediate past administration has a clean record and accounts for the 50 billion naira endowment fund being taunted by the present administration, stressing that the Makinde administration should be careful not to rubbish names of eminent personalities in his quest for the probe.
In his ambition, the Cardio-vascular surgeon posited that becoming the governor would give him the opportunity to pay back as he had benefitted a lot from the society. 
While decrying the state of insecurity in the state, Dr Adeduntan said, if elected he would immediately embark on full restoration of the lost glory of the state.
He urged members of Oyo APC to vote en-mass for him on Friday, 20th May at the party's governorship primary in the spirit of peace, order and development for the state.