CAN, PFN condemns killings in Benue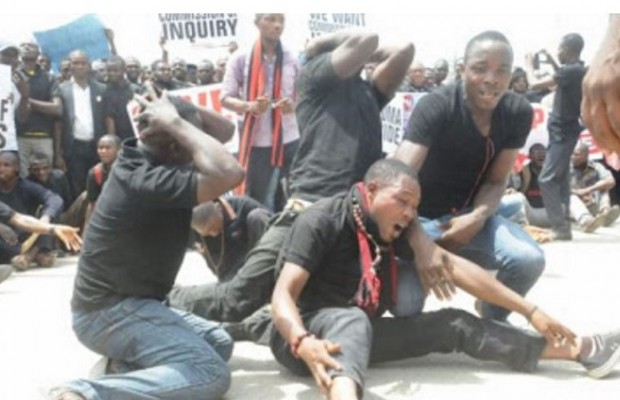 Following the attack that led to the killing of two Catholic priests and 17 parishioners yesterday in Gwer-East local government area of Benue state, the Christian Association of Nigeria (CAN) and Pentecostal Fellowship of Nigeria (PFN) have condemned the attack and called on churches, Christians to be more vigilant.
---
The state chairman Christian Association of Nigeria, Akpen Leva, who spoke on behalf of the churches in Benue stat admonish them not to be deterred by yesterday attack, saying it is a direct war against the church which has taken a serious dimension.
He said farmer were previously attacked, killed, their homes and farm produce destroyed, but that this new attack is a call on Christians to be vigilant and for the security agencies to brace up.
While the killing of two priests and 17 parishioners had spurred protests and burn fire yesterday in Makurdi, the parish priest of St Theresa Catholic Church, Makurdi, is calling on the federal government to protect the church and the people from the herdsmen militia as the priest cannot stop doing the work of God.
Correspondent Gabriel Ordia reports that since January first the killings and attacks on farmers and community have not stopped but rather it has heightened with more people killed and displaced from their home.
Report by Gabriel Ordia