Badoo strikes again in Lagos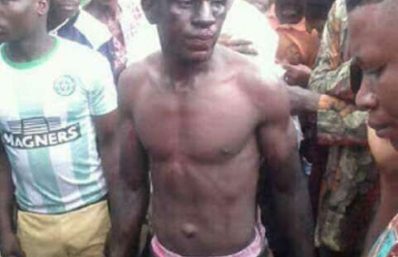 The deadly ritual cult group popularly called Badoo has struck again in Lagos after going underground for a few months.
---
 The group reportedly killed a woman and her two children in the early hours of Tuesday at a Celestial Church of Christ parish located in Temu village, Ikosi-Ejirin Local Council Development Area of the state.
The victims identified as Mrs Iyabo and her two kids, four-year-old David and eight-year-old Rachel were allegedly murdered in their sleep.
An eyewitness identified as Adeshina Idowu who spoke with newsmen confirmed the victims took up residence at the church six months ago
"The family moved into the community about six months ago. Somebody rushed into my house this morning [Tuesday] and said that Mama David was dead.
 It was when I got to the scene that I saw the woman's two kids were also killed. The scene of the attack indicated that Badoo was at work because there was a stone at the scene.
 I don't know how the assailants got into the community because we have security guards patrolling everywhere. How they entered into the victims' compound is a mystery to us,"
 Another eyewitness identified as Tajudeen who also lives in the area said the incident has been reported at the Agbowa Police Division.
"The family just returned to the village on Monday. Initially, we thought it was a robbery. But when we entered their apartment, we saw a stone used by the assailants and there was no sign that any property of the family was stolen.
That was when it occurred to us that the assailants were members of Badoo," Tajudeen said.
The Lagos State Police Public Relations Officer (PPRO) confirmed the incident but quickly added that the incidence is not connected to the Badoo cult group as it is being widely speculated.
 He said "A case of murder was reported at the Agbowa Police Station. The landlady and an Okada rider [motorcyclist] who reside in the compound have been arrested and transferred to the homicide section of the State Criminal Investigation and Intelligence Department, Yaba."