APC accuses PDP of electoral violence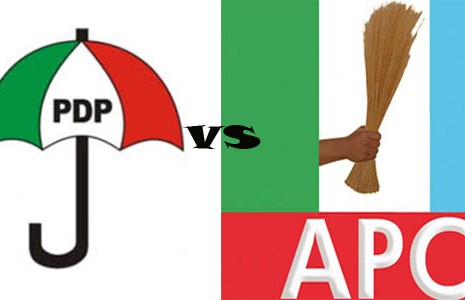 The rivers state chapter of All Progressives Congress (APC) wants the People's Democratic Party (PDP) in the state to be held responsible for electoral violence and malpractices.
---
In a statement by the APC publicity secretary in the state, Chris Finebone expressed sadness over alleged violence that trailed the PDP primary election on Monday, ahead of the local government election scheduled for June 16.
The Rivers state chapter of the PDP is not taking it lightly with the APC's statement released accusing it of alleged perpetration of electoral violence.
The Grassroots Development Initiative (GDI), a pro-PDP group said the party does not support violence or malpractices, adding that APC is the main sponsor of electoral vices in the state.
Addressing newsmen in Port Harcourt, secretary of the group, Samuel Nwanosike stated that the allegation by APC is invalid, stating that the police should identify those perpetrating crimes in the state. 
Nwanosike called on the APC to put its house in order and desist from causing chaos in the state through unguarded statements. 
He urged the electorate to exercise their civic rights without intimidation and participate in the forthcoming local government election in the state.
Report by Abiodun Yusuf