Anambra Judicial Panel May Adjourn Indefinitely Over Logistics Issues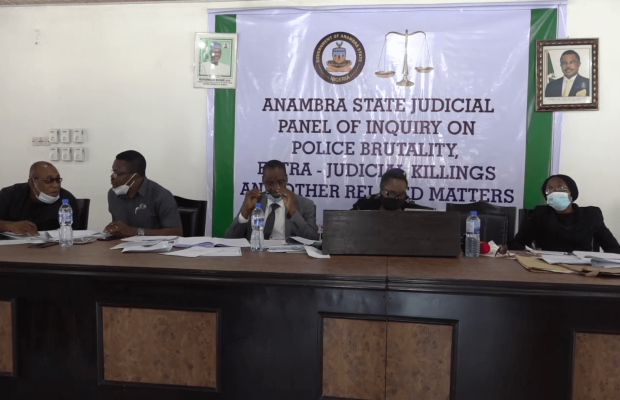 The Chairman of the Anambra Judicial Panel of Inquiry into Police Brutality and Extra-Judicial Killings Justice Veronica Umeh has said that the panel may proceed on indefinite adjournment until "certain logistics" are provided.
Also Saying that the venue belonged to Anambra State Association Town Unions and that the panel lacked the power to remove items it met in the place, as one of the petitioners spoke about the state of the venue.
The sitting was later adjourned to a later date by the chairman until things return to normal.