Akure youth protest killing by suspected Hereders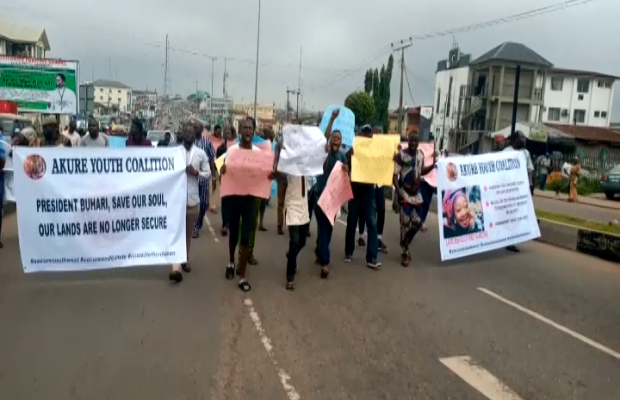 The coalition of Akure youth today took to the street of the state capital of Ondo state in protest of wanton killing of people of Yoruba land.
---
This protest was caused by the killing of the daughter of a prominent son of Akure, Pa Reuben Fasoranti by suspected herders on Ore/ Lagos expressway last Friday.
The protesters called on the federal government and security operatives to come up with a solution to curb incessant killing of Yoruba people by Fulani Herders.
The warned that current insensitivity of  government on the criminal act of herdsmen could push the people to self help which could completely turn the country upside down.