Anti corruption day: Nigerians charged to fight corruption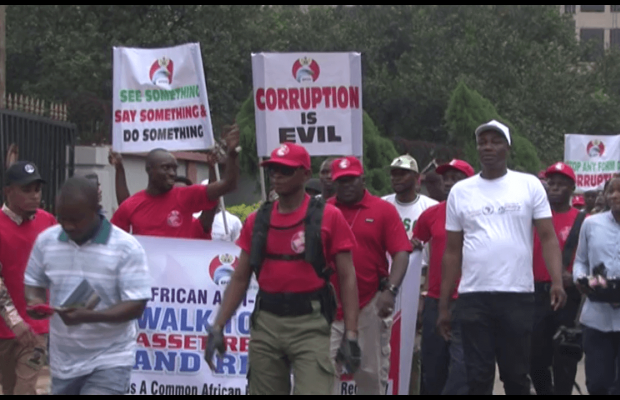 As Africa marked the anti-corruption day, Benin zonal office of the Economic and financial crime commission, EFCC, has called on Nigerians to join hands in the fight against the scourge.
---
The call was made by the zonal head of the commission, Mukthar Bello at the end of a road walk in Benin city, the Edo state Capital by the commission and other none governmental organizations to create the awareness for a free corrupt nation.
Mr. Mukthar said this year's event is the 3rd in the series with its theme, "Towards a common African position on Asset Recovery and return".
He noted that this year's theme is so important because of the need to recover and return to the people what has been looted and stolen out of the country and continent. He added that within the past 6 months, the commission has secured 51 convictions of persons involved in various kinds of fraud and within same period also recovered the sum of Fourth Five million, six hundred and nineteen thousand, seven hundred and six naira, seventy-one kobo.
Leaders of other participating organizations also bared their minds by calling for concerted efforts by all and sundry against the scourge.