US lawyers seek justice for killed Biafra activists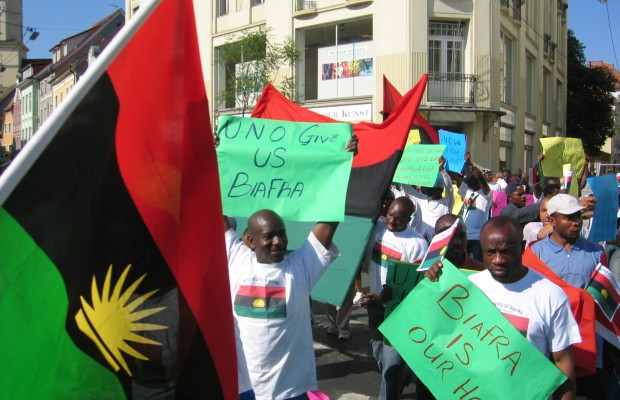 A renowned law firm in the United States of America has waded into the killings of pro-biafra protesters in Nigeria.
---
According to the councils who visited and went round meeting the families of some of the fallen agitators across the southeast and partly south-south of Nigeria, Mr. Bruce and Valle Bruce said they have decided to seek justice for the unjust killing of peaceful protesters.
In an exclusive interview with galaxy television they maintained that there is law guiding nations against unlawful torture and extrajudicial killings.
It is however saddening to see Nigeria who is a signatory to this treaty watch it security agencies violates the law and go free.
Speaking on the possibility of victory coming their way and the families of the murdered activist, the two US based activists said they had already started and they will stop at nothing to bring the perpetrators to book.