New Orleans evacuates residents as storm approaches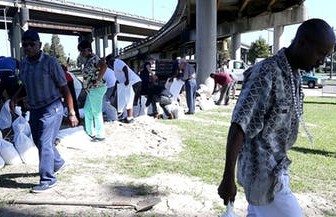 New Orleans have evacuated some residents from areas outside its levee system as Tropical Storm Nate swirled toward the U.S. Gulf Coast on Friday after killing at least 25 people in Central America.
---

Nate is set to become a Category 1 hurricane, the weakest on a five-category scale used by meteorologists, by the time it hits the U.S. central Gulf Coast on Saturday evening or Saturday night.
"Nate is at our doorstep or will be soon," New Orleans Mayor Mitch Landrieu said.
The greatest threat from this particular storm is not rain, but strong winds and storm surge, Landrieu said. The winds could cause significant power outages, and storm surges are projected to be six to nine feet (1.8 to 2.7 meters) high, he added.